Autogramme und fanpost von Candace Bailey (Seite 2 / 2):


Candace Bailey - G4 Attack of the Show SUCCESS! - 18. Juni 2011
Sent: 5/27/11 Received: 6/18/11 Candace Bailey G4 Media Inc. 5750 Wilshire Blvd. Los Angeles, CA 90036 Sent letter, SASE and picture to the hot Ms. Bailey at this address, which has never been used before until now, and received the photo back signed with a nice inscription and another signed photo, minus inscription. All in all, a very nice success from one of the hottest women out there right now.

Photo 1: http://imageshack.us/photo/my-images/225/candacesign1.jpg/:http://img225.imageshack.us/img225/1271/candacesign1.jpg Photo 2: http://imageshack.us/photo/my-images/40/candacesign2.jpg/:http://img40.imageshack.us/img40/9080/candacesign2.jpg Envelope: http://imageshack.us/photo/my-images/805/candaceenvelope.jpg/:http://img805.imageshack.us/img805/7821/candaceenvelope.jpg Uploaded with http://imageshack.us:ImageShack.us
---

Kommentare hinzufügen | 4 kommentare
---



Rückkopplung:

Mlb Gaylor Perry Failure! 7/18/19
Veröffentlicht am 18. Jul 2019
Mlb Ken Dayley Success! 7/18/19
Veröffentlicht am 18. Jul 2019
Mlb Bill Fahey Success! 7/18/19
Veröffentlicht am 18. Jul 2019
Mlb Fay Vincent Success! 7/18/19 (former Mlb Commissioner)
Veröffentlicht am 18. Jul 2019
Mlb Rob Manfred Success! 7/18/19 (mlb Commissioner)
Veröffentlicht am 18. Jul 2019
Mlb Gene Richards Success! 7/18/19
Veröffentlicht am 18. Jul 2019
Mlb Jeff King Fail/wrong Person
Veröffentlicht am 18. Jul 2019
Hardy Nickerson Nfl Success
Veröffentlicht am 18. Jul 2019
Jake Wieneke Cfl Success (montreal Alouettes)
Veröffentlicht am 18. Jul 2019
Bayer 04 Leverkusen Success
Veröffentlicht am 18. Jul 2019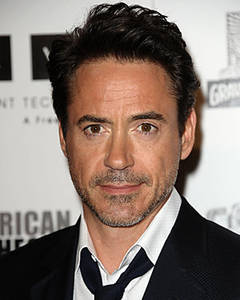 Beliebtesten suchanfragen: